Zeinab (Farnaz) Firoozmand
Zeinab (Farnaz) Firoozmand is a Registered Massage Therapist at Nepean Sports Medicine & Physiotherapy Centre. She enjoys treating individuals of all ages and customizing a plan of care geared toward each person's therapy needs.
Registered Massage Therapist
Zeinab ("Farnaz") obtained her diploma from Pharma-Medical Science College of Canada and has been a registered massage therapist for the last few years.  She has also practiced as a Physiotherapy Assistant for 8 years prior.  This experience has been highly beneficial to her skill set and client-oriented treatment. 

She is passionate and eager to develop herself in this field over the upcoming years by further diversifying her skillset through training and certifications. 
 
Her clinical focus is to listen and work with clients, customizing her approach and treatment plan to each client's unique needs and condition.  Her areas of experience and passionate care include:  deep tissue massage, neuromuscular therapy, myofascial release, trigger point myotherapy, and manual lymphatic drainage.
Education
Pharma-Medical Science College, Massage Therapy program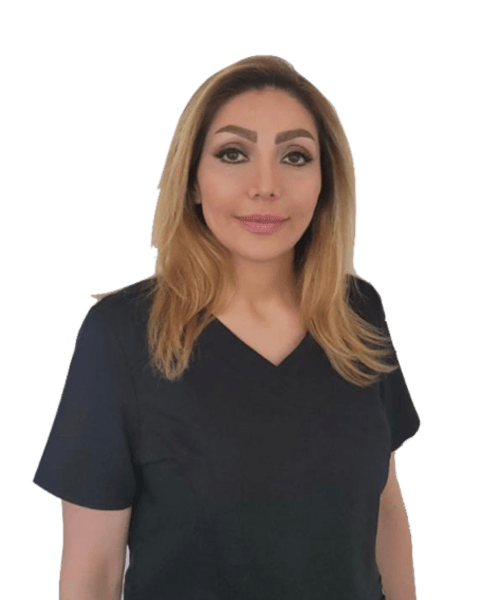 Zeinab Firoozmand
RMT