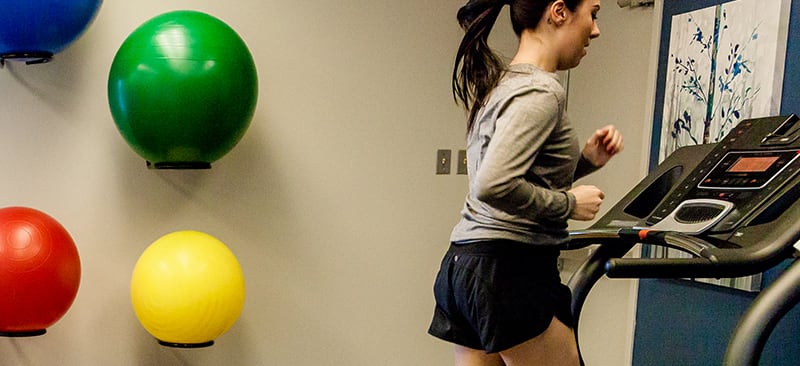 Our Nepean Physiotherapists can assess your running technique to identify any aspects of your running that could be improved to enhance your movement patterns and overall running performance.
Running Assessment
Running is a fun, and affordable past-time, also a great way to stay healthy. But when done incorrectly, it can lead to injury & pain.
Whether you are new to the sport of running, a runner who wants to improve performance, or returning to the sport post-injury a running assessment can help prevent or resolve injuries and help to improve your performance. Prevent, don't just fix!.
Please bring running shoes, including any orthotics used, and form-fitting running clothing to your running assessment.
Insurance Coverage Note: These assessments are usually covered under physiotherapy services for extended health insurance plans.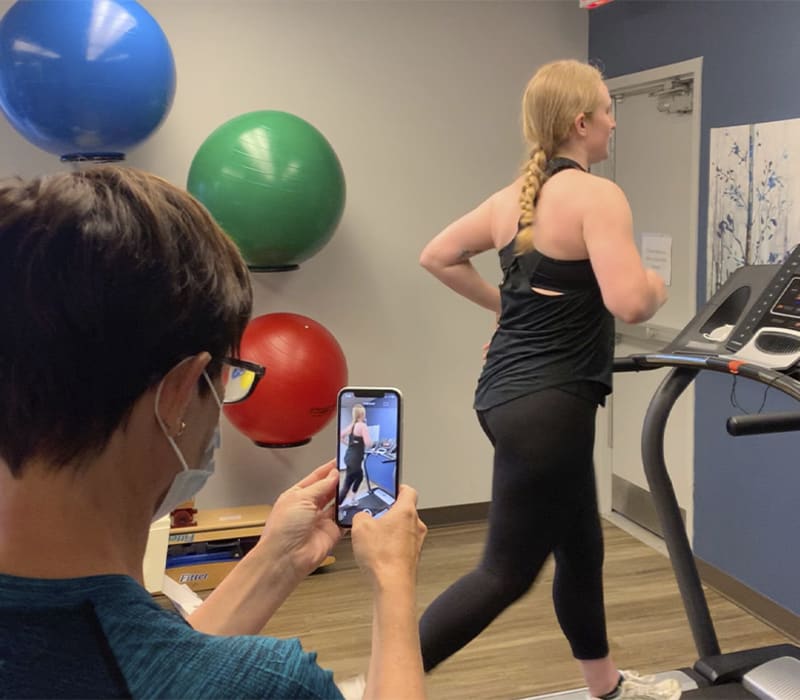 How Physiotherapists Help Runners
After completing a thorough assessment, your Physiotherapist will develop a custom treatment plan to help you overcome pain and injury... and get back to running.!
What To Expect
An experienced Physiotherapist will discuss your goals and review your current training program. She will also do a full-body biomechanical and gait analysis and will review a slow-motion video from the side and posterior (rear) view to develop a custom treatment plan.
Initial Assessment
Review goals and training program
History of past/current injuries
Full body musculoskeletal exam, looking at flexibility, strength, and movement patterns
Slow-motion video analysis of running on a treadmill both lateral and posterior views.
Evaluate everything from alignment, arm movement, foot strike pattern, vertical displacement, cadence, and strategies (hip/ankle).
Followup Consultation
Report of findings and recommendations from assessment
Recommendations for running specific strengthening exercises and stretching
Footwear recommendations
Suggestions to improve running form as well as drills to help make these changes
Advice on training
Running Assessment Physiotherapist: Yvonne Mery
Yvonne is a registered physiotherapist serving clients in the Nepean and , Barrhaven, Kanata, and Ottawa area with over 30 years of experience. She is an avid runner who has completed many 5km, 10km, half-marathons, and marathons. More recently she has been focused has been training for marathons and has qualified for Boston 5x and completed 4/6 World Major Marathons.