At Nepean Physiotherapy and Sports Medicine Centre, we use NeuroCryoStimulation to reduce the inflammatory flare in certain injuries, providing immediate, lasting pain relief.
NeuroCryoStimulation
During NeuroCryoStimulation treatment, your physiotherapist will use the NeuroCryoStimulation device to spray the area being treated with carbon dioxide micro-crystals at an extremely low temperature and high speed, producing a sudden, sharp drop in skin temperature.
This triggers thermal shock, which immediately inhibits and reduces the inflammatory flare.
NeuroCryoStimulation has proven to be significantly more effective than ice and other cold treatment techniques, providing a two-fold effect: immediate pain relief and lasting improvement of the condition.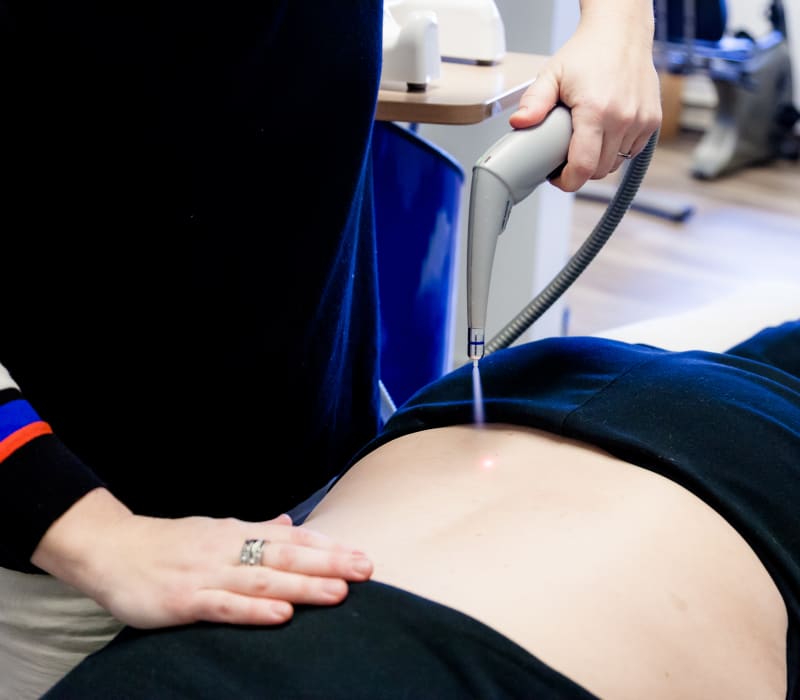 Where is NeuroCryoStimulation Used?
NeuroCryoStimulation has been a popular form of therapy in Europe for the past 10 years, as well as in renowned hospitals and private clinics; it is even used by professional and Olympic sports teams.
The following injuries and conditions can be treated with NeuroCryoStimulation:
sprains, strains and muscle tears
arthritis
osteoarthritis
Reflex Sympathetic Dystrophy (CRPS)
tendinitis
epicondylitis
cervical or lumbar sprains
lumbago and sciatica
bursitis
torticollis
NeuroCryoStimulation works by affecting the following:
Reduced inflammation
Increased blood flow to treated tissues
Muscle relaxation
Experienicing Pain and Discomfort?
If you are interested in NeuroCryoStimulation as a potential treatment option for an acute or chronic injury, contact Nepean Sports Medicine & Physoptherapy Centre today!